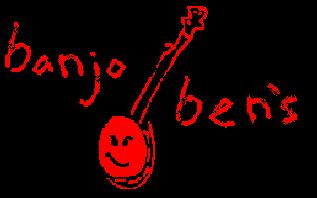 New York Bluegrass and Old Time music Scene
old photos!!!
send me a cool NY area bluegrass or old time music photo to post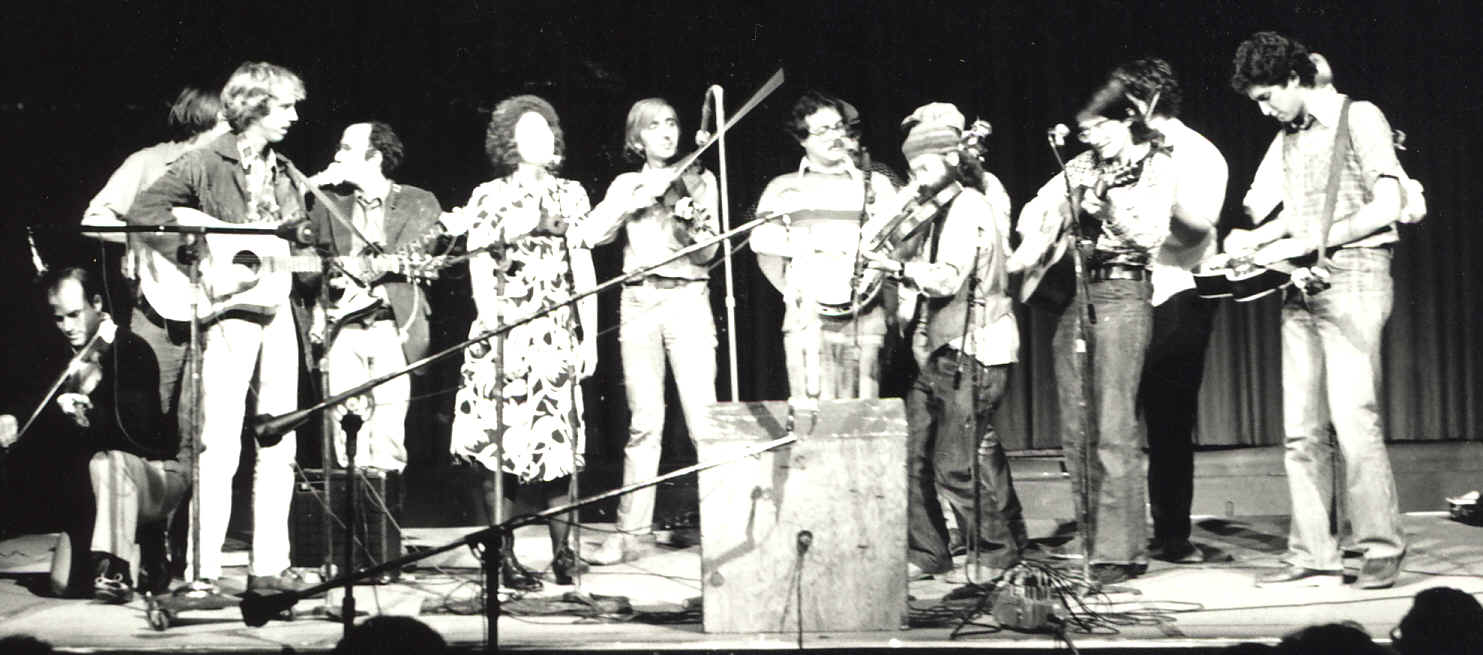 photo sent by Marty Cutler, of the Wretched Refuse Big Band, c.1978, photo by Alan Weiss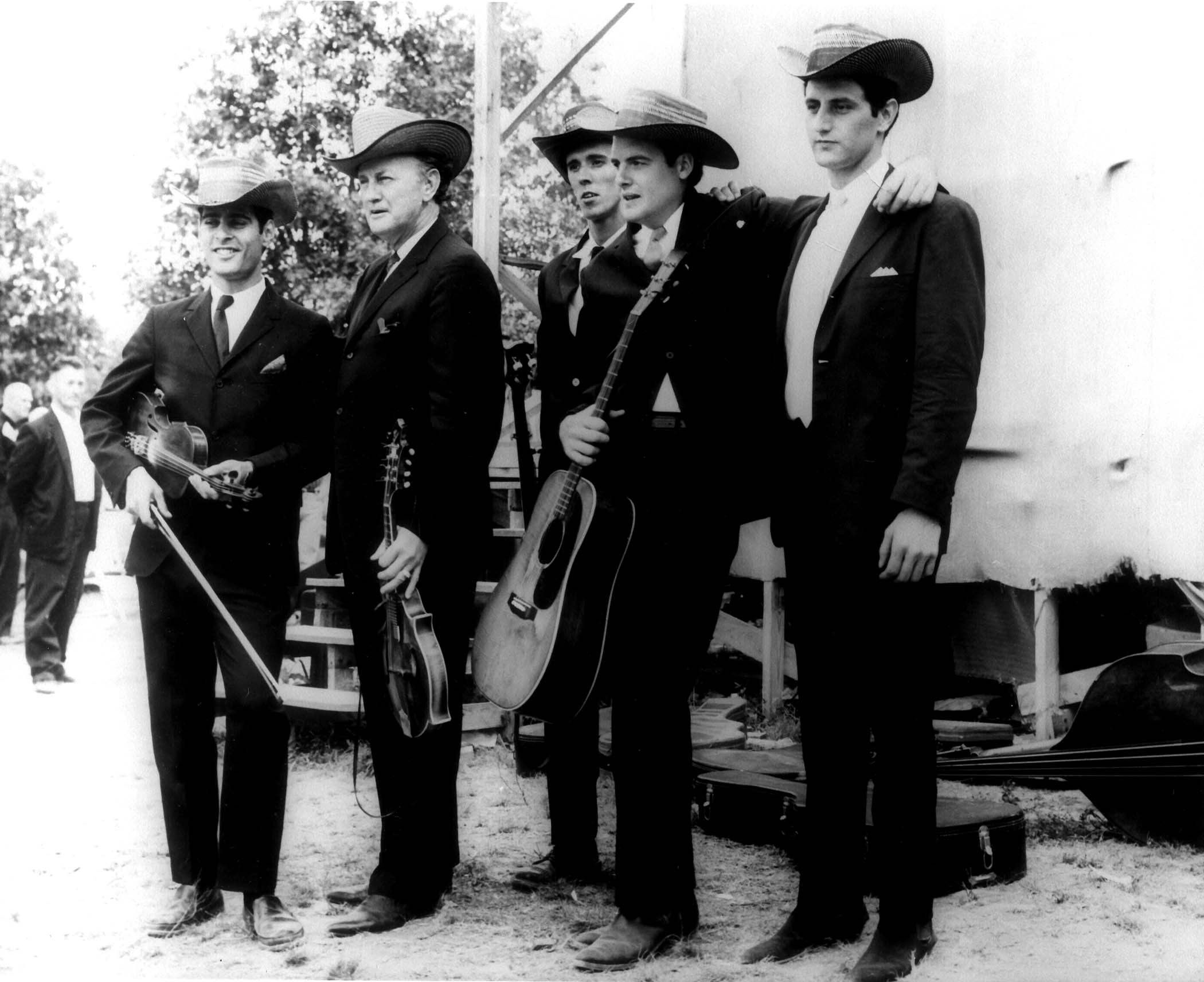 New Jersey's own Gene Lowinger(fiddle) with Bill Monroe
Washington Sq. reunion, 2005
Richard Greene and Marc Horowitz in the park, c. 1965
(photo by photo by Jeannie Myers)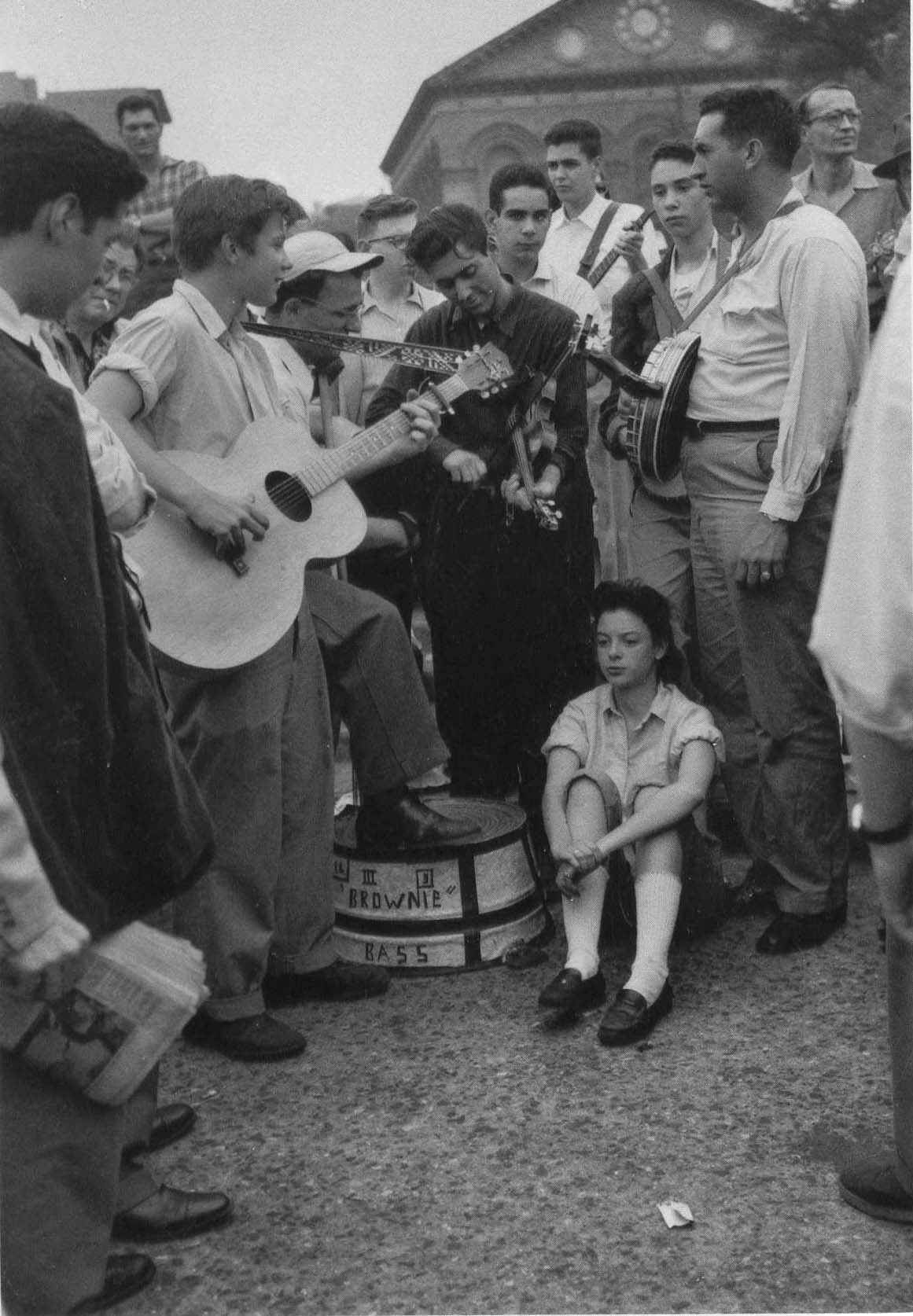 Roger Sprung, 1950s (Weegee?)
New York's own Marty Laster(fiddle) Ezra Black on guitar and some kid named Bela on banjo c. 1975(?)
also check out...
http://web.mac.com/martycutler/iWeb/Site/Old%20Gig%20Photos.html
Anybody got any other old photos(pre-1990) of NY area string band players that they want to post here? Send them to benfreed@optonline.net
Back to the New York City Area Bluegrass Music Scene