contact: BenFreed@optonline.net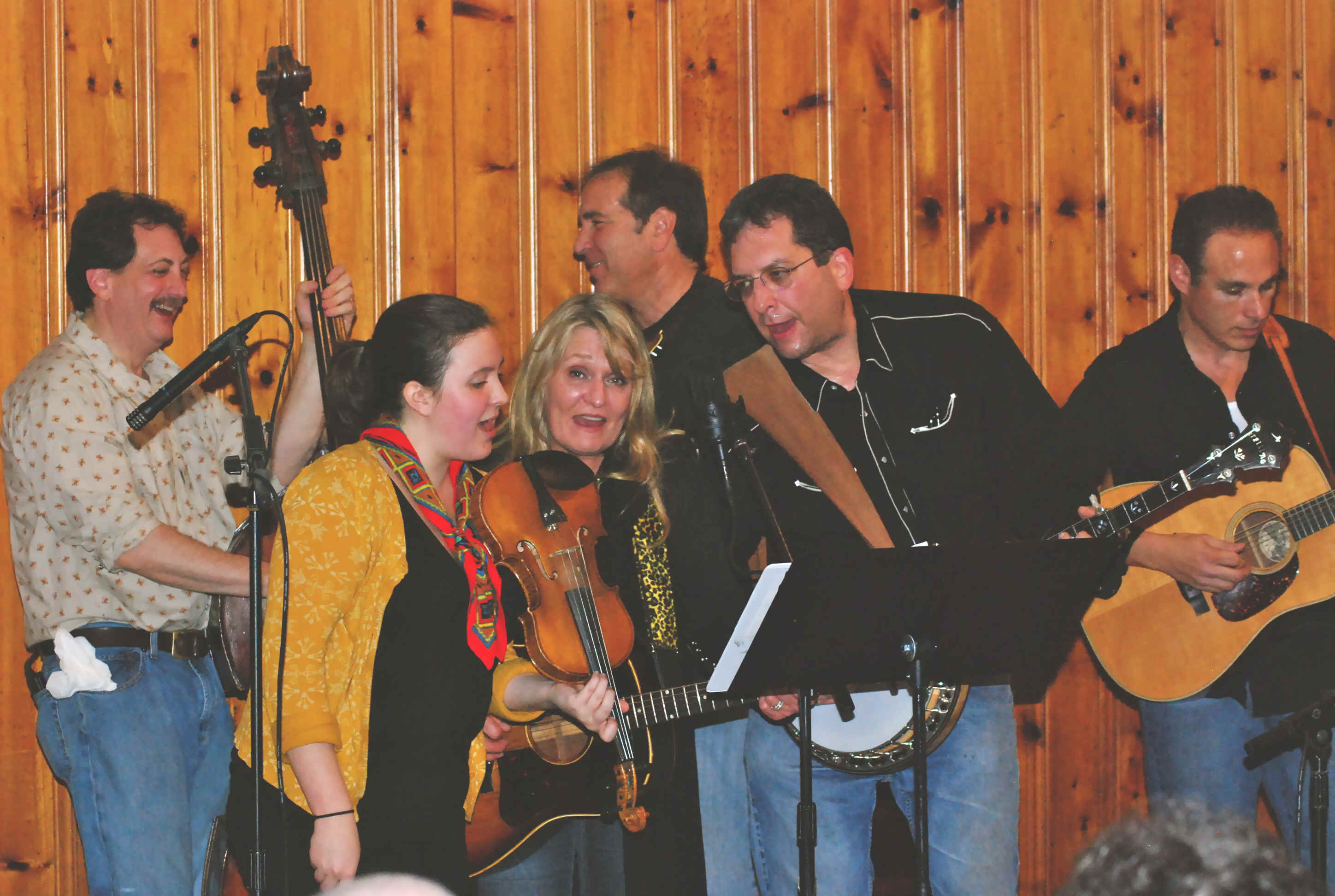 a cool bluegrass band in Westchester County, NY
Ethan, Kalia, Connie, guest Mike Sassano, Ben and Danny
Listen......"Your Mind's on Vacation"
Listen......"If You're Ever in Oklahoma"
The Sleepy Hollow String Band, from Westchester County, NY, is an acoustic bluegrass band covering a wide range of American traditional "roots" music. Their influences range from Flatt and Scruggs and Ricky Skaggs to Johnny Cash, George Jones, Leadbelly and Woody Guthrie.
Connie McCardle, the lead singer and guitarist is a haute couture dress designer by day and by night brings an honest and authentic southern vibe to the blues-inflected tunes that she sings.
Ben Freed, on banjo, is the band's unofficial but never reluctant leader(He is also the band's optometrist). You may have heard his banjo playing on the soundtrack of The Simpsons TV show or the film "Raising Arizona".
Ethan Kende on bass is a fixture in the New York bluegrass scene, contributing to the band's solid rhythm that drives crowds wild!
Danny Holland on guitar and mandolin. Superpicker extrordinaire,
Kalia Yeagle on fiddle and vocals. Terrific young musician/fiddler. You gotta see her play and sing.
Schedule
Saturday night February 9. Westchester Bluegrass Club
TBA Whistling Willie's, Cold Spring, NY 8 pm Whistling Willies Restaurant, on the corner of Main Street and 9W in Cold Spring , NY...... no cover, great food,,, burgers and steaks,,, reservations suggested
http://hvtakeout.com/pgerestaurants/menus/putnam/whistlingwillie/williespage.html
email benfreed@optonline.net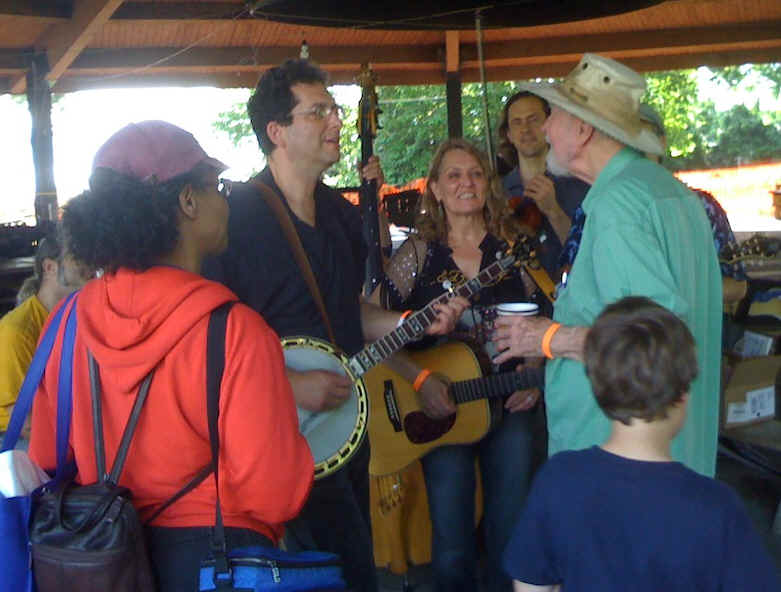 with Pete Seeger at The Clearwater Festival 2008(cellphone photo by Jim Rhodes)

contact: BenFreed@optonline.net
Click here for a review of Ben's new CD